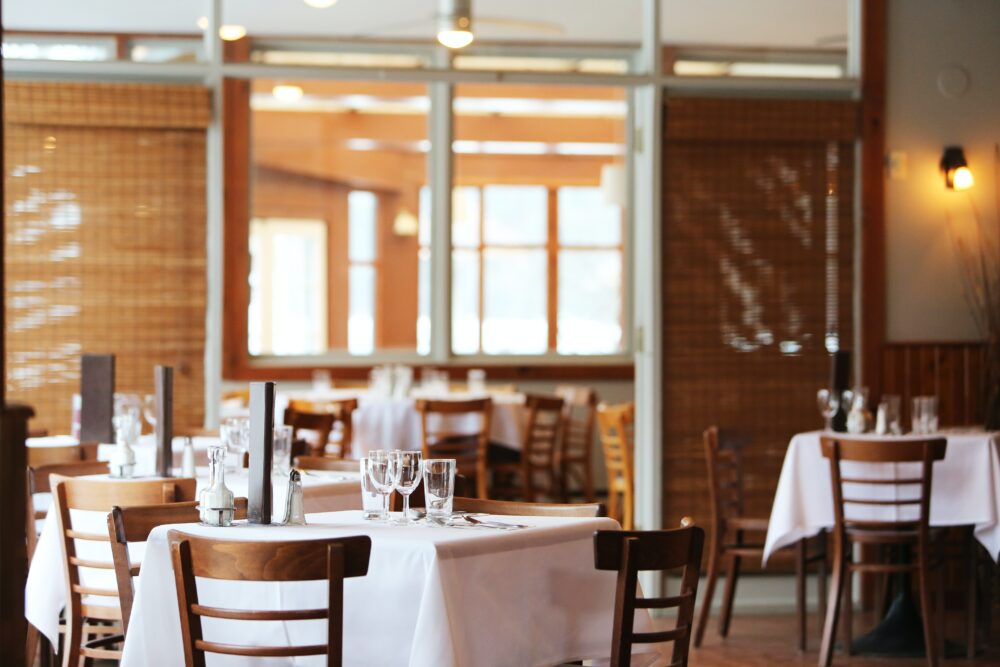 We all know eating out is more expensive than making food at home. Restaurants mark up their food by a whopping 400% on average. So you can save a bundle by purchasing ingredients at the supermarket and cooking your favorite takeout meals yourself. 
However, some of us aren't gifted cooks and can't make chef-worthy dishes at home. It's also nice to enjoy the ambiance and convenience of eating out at a restaurant every once in a while. Personally, I grab some takeout or eat at a sit-down place about once a week. Here are some of the tips and tricks I use to save money at restaurants so I don't break the bank when I eat out. 
Eat a Snack Beforehand 
Eating an affordable snack at home before you go out to eat can help you save money because you'll order less. If you show up to a restaurant starving, you'll probably be tempted to get several appetizers in addition to your entree. That's why I usually eat a light snack like carrots and hummus or cut-up fruit before I head to dinner. I make better decisions when I'm not ordering on a totally empty stomach.
Share an Entree 
When I go out with my spouse, sometimes we'll share an entree instead of ordering separate meals. Studies have shown more than 90% of restaurants serve oversized portions, so you'll still feel satisfied even if you split a meal with your dinner partner. I never feel hungry after splitting an entree, especially if I fill up on the free bread or eat a snack before dinner. 
Take Advantage of Deals 
Many restaurants in my area offer special deals on certain nights, like all-you-can-eat ribs on Thursdays. You can usually find out about these types of offers by following your favorite eateries on social media. 
You can also get discounted restaurant gift cards through Groupon.com, many of which are up to 50% off. This translates to big savings and gives you a chance to try new restaurants risk-free. If you don't like the food, you didn't pay full price for it and waste a bunch of money! 
Go For Lunch Instead of Dinner
If the restaurant you want to try has separate menus for lunch and dinner, try to go for lunch to save some cash. The meals offered at lunchtime are usually smaller and cheaper than dinner portions, so your bill will be more affordable. 
Get Takeout 
Sometimes I want to eat at a sit-down restaurant and enjoy the ambiance. But I try to get takeout more often than not because it's cheaper. Since you're not being waited on, you don't have to tip as much on takeout. I usually tip 30% at sit-down restaurants and 15% to 20% on takeout. 
You can also bulk up your takeout meal with food you have at home so you don't have to order as much. For example, you can make a side salad and some garlic bread to go with your carry-out pizza. Adding your own sides to takeout meals is usually much cheaper than ordering everything you want directly from the restaurant. 
How often do you eat out? Do you have any tips and tricks you use to save money at restaurants? Let me know in the comments section below! 
Read More 
Why Has Fast Food Become So Expensive
Don't Let Rising Gas Costs Spoil Your Road Trip
How To Save Money On Psychotherapy
Come back to what you love! Dollardig.com is the most reliable cash-back site on the web.  Just sign up, click, shop, and get full cashback!
Vicky Monroe is a freelance personal finance and lifestyle writer. When she's not busy writing about her favorite money saving hacks or tinkering with her budget spreadsheets, she likes to travel, garden, and cook healthy vegetarian meals.