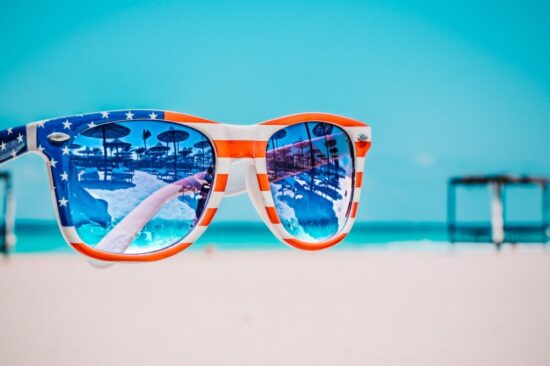 Memorial Day weekend is often viewed as the unofficial start of summer. Along with being a favorite day for barbecues, festivals, and outdoor fun, many households decide to get a bit of shopping done. The three-day weekend makes it easier to run errands. Plus, there are Memorial Day sales to help keep costs down. The issue is that not all retail stores are open on Memorial Day. If you're wondering where you can shop on the holiday, here's a look at what retail stores are open and closed on Memorial Day 2022.
Retails Stores That Are Open on Memorial Day 2022
Overall, the vast majority of retail stores open on Memorial Day. Additionally, most will use their regular operating hours, so you don't have to worry about late openings or early closures. There are also sales at many of the stores, allowing shoppers to score some bargains.
Here is a quick list of retail stores that'll welcome customers this Memorial Day:
Barnes & Noble
Bass Pro Shops
Bed Bath & Beyond
Best Buy
Big Lots
BJ's Wholesale
Crate & Barrel
CVS
Dick's Sporting Goods
Dollar General
Dollar Tree
Duane Reade
Family Dollar
Home Depot
HomeGoods
IKEA
JCPenney
Kmart
Kohl's
Lowe's
Macy's
Marshalls
Michaels
Old Navy
Rite-Aid
Sam's Club
Sears
Sephora
Target
J. Maxx
Walgreens
Walmart
It's important to note that the list above isn't all-inclusive. As mentioned previously, the majority of retailers don't close for Memorial Day. If you don't see your preferred store in the list above or section below, that doesn't mean it's closed. However, you may want to check with the store to confirm they're opening on the holiday, just to be safe.
Retails Stores That Are Closed on Memorial Day 2022
While most retailers open on Memorial Day, a few decide to give their employees the day off and shut their doors on the holiday. Costco is often the most surprising one on this list. Overall, Costco closes for more holidays than most retailers, and Memorial Day is one of the holidays where the retailer decides to give employees a break.
UPS Stores and FedEx Office locations are also closed on Memorial Day. As a result, you can't purchase packing supplies, get copies, or handle similar activities that require an employee on the holiday.
If your area has state-run liquor stores, those may also close for Memorial Day. The reason is that government employees – aside from those responsible for public safety – typically get the day off on federal holidays. However, there could be exceptions, so keep that in mind.
Finally, any small businesses may or may not open on Memorial Day. Ultimately, it's at the owner's discretion, so it's best to check in advance if that's where you were hoping to shop during the holiday.
Do you have any Memorial Day plans this year? Is shopping on your to-do list? Are there sales you want to take advantage of while you're out and about? Share your thoughts in the comments below.
Read More:
Come back to what you love! Dollardig.com is the most reliable cash back site on the web. Just sign up, click, shop and get full cash back!
Tamila McDonald has worked as a Financial Advisor for the military for past 13 years. She has taught Personal Financial classes on every subject from credit, to life insurance, as well as all other aspects of financial management. Mrs. McDonald is an AFCPE Accredited Financial Counselor and has helped her clients to meet their short-term and long-term financial goals.